Mr. Bergeron's close friend and filmmaker Luis "Felipe" Marrou recently won an Emmy at the 2015 Suncoast Emmy Awards for his film "Big Cypress National Preserve: Panthers" featuring the Florida Panther and "Alligator" Ron Bergeron. The Bergeron Family is incredibly proud of Felipe and "Alligator" Ron for this achievement and highest honor.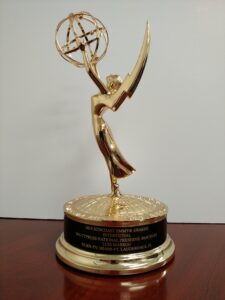 Miami, FL – December 7th, 2015 – WLRN, South Florida's public television station, took the spotlight at The 39th Annual Suncoast Emmy® Awards when it was honored with five EMMY Awards. The Suncoast Chapter of The National Academy of Television Arts and Sciences announced the winners on Saturday, December 5, 2015 at the Westin Beach Resort & Spa on Fort Lauderdale Beach.
"I'm proud of where we are as a station and I am very proud of our producing team, they work hard to create programs that resonate in our local communities," said John LaBonia, General Manager of WLRN. "These accomplishments continue to reinforce WLRN's mission as the leader in telling the stories of South Florida."
Congratulations to the producing teams that have continued to enforce the quality and standards of storytelling in South Florida.
* Big Cypress National Preserve: Panthers – Felipe Marrou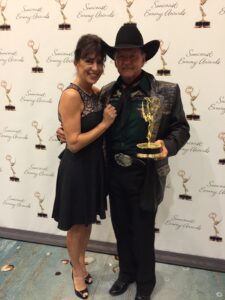 In this fourth episode of Big Cypress National Preserve, host Rey Becerra joins Florida Wildlife Commissioner Alligator Ron in the hunt for the elusive Florida Panther. Travel through the Florida Everglades and learn about this solitary and endangered species.
Watch the video online at http://video.wlrn.org/video/2365579214/.
WLRN is proud to be among all the nominees for the coveted Suncoast Regional Emmy Awards, which recognize excellence in television and the regions' leadership for their artistic, educational and technical achievements within the television industry. Entries are submitted from all over the region including Alabama, Louisiana, Florida, Georgia and Puerto Rico.