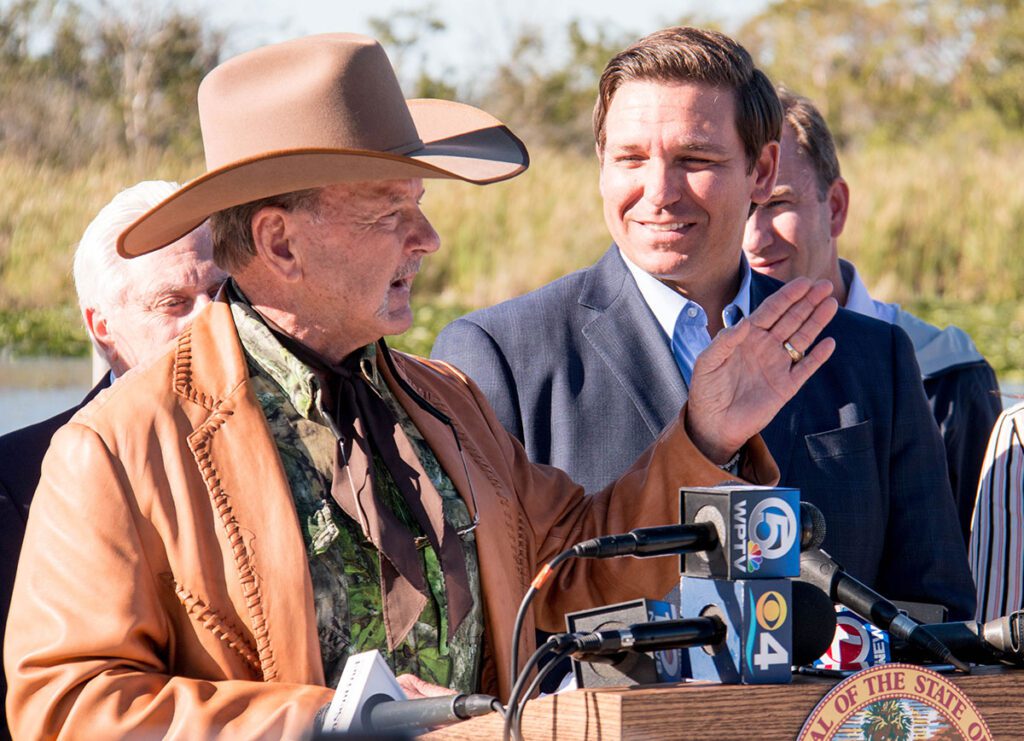 South Florida Water Management District Post to Help Guide Everglades Restoration
Fort Lauderdale, Florida – January 29, 2019 – "Alligator" Ron Bergeron, the Everglades conservationist whose family has called Florida home for eight generations, was named today by Gov. Ron DeSantis to the South Florida Water Management District. Once confirmed as a commissioner, Bergeron will help the governmental agency oversee water resources and Everglades restoration for a 16-county region and 8.1 million people from Orlando to the Florida Keys.
"It's an honor to be part of the state agency that partners with the federal government on projects critical to life, business, and the economy of the state of Florida," said Bergeron, who served for a decade on the Florida Fish and Wildlife Conservation Commission. "The health of Florida's natural resources is tied directly to the State's future growth and jobs."
Bergeron will serve as the district's point commissioner on Everglades restoration. He also will serve on the South Florida Ecosystem Restoration Task Force. Established by the Water Resources Development Act of 1996, the Task Force consists of 14 members from federal, state, local, and tribal entities.
Bergeron sees the first order of business as helping advance the 2000 agreement between the state and federal governments to save the Everglades in what Bergeron called "one of the largest restoration projects in the history of the world."
During his campaign for governor, DeSantis spent so many hours at Bergeron's office discussing the Florida environment that "you needed a traffic light to get him in and out," Bergeron joked. Bergeron shared his five decades as an engineering contractor to discuss sheet flow conveyance, hydrology, costs, benefits and value engineering of Everglades Restoration.
A successful entrepreneur and Horatio Alger Award recipient, Bergeron in December was honored at the 10th anniversary Guy Harvey Ocean Foundation Banquet to benefit ocean conservation. Bergeron is founder of the Bergeron Everglades Museum and Wildlife Foundation and was one of the four finalists for the National Fish and Wildlife Foundation "2011 Conservationist of the Year."
"As a young child, I remember my grandfather introducing me to the beautiful Florida Everglades. That inspired me to spend half my life trying to save the Everglades," he said. "We can't save the ocean, estuaries or rivers without saving the Everglades. I'm proud that Governor DeSantis has made the environment and the Everglades one of his highest priorities."