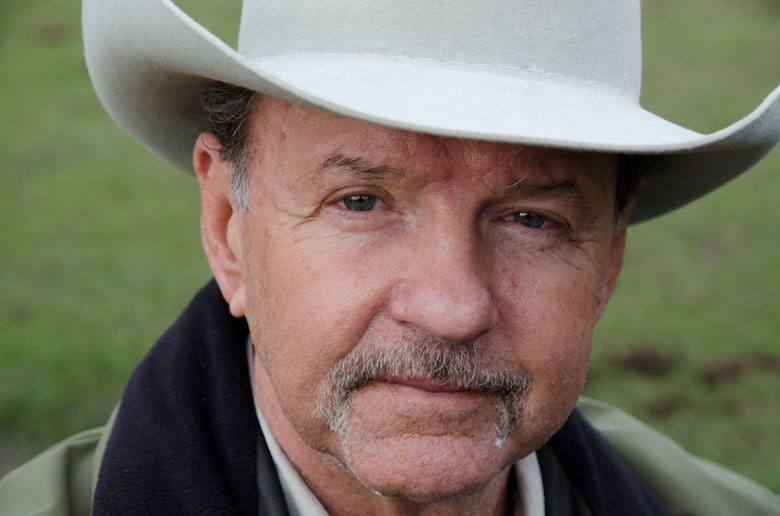 TV Series to Highlight Uniqueness and Need to Save the Ecosystem.
A South Florida-based television production and distribution company, has announced plans to produce ForEverglades, a six-episode adventure drama series starring Everglades activist Alligator Ron Bergeron. The show will highlight the uniqueness of the Everglades ecosystem, the indigenous and endangered species that call it home, and the Florida characters who rely on it to make their living.
"The possible destruction of the Everglades is at hand, and helping the citizens of Florida, the US, and beyond understand and embrace that knowledge is critical to future generations," said Jack Namer, CEO of Eye On Media Network. "The Everglades is the most endangered ecosystem on Earth and is the focus of the largest and longest running restoration ever undertaken. Telling that story needs a comprehensive approach as diverse as the Everglades itself."
In addition to the six one-hour episodes for broadcast, ForEverglades content will range from 15 second Snapchats to long-form educational documentaries that tell this fascinating and complex story. Distributed and told across multiple platforms while reaching audiences from school kids to seniors around the world, ForEverglades will include an array of content spread across a variety of media outlets including:
An entertainment web-based organic reality series focused on the personalities that are part of the everyday life of the Everglades – An educational science curriculum targeting middle school kids and educators – Music Videos – topical songs to inspire – Live Events – Concerts with AEG Live to drive awareness
Storytelling is at the heart of ForEverglades. In weaving these stories together into a compelling adventure drama, the productions will explore topics from natural history to the current Comprehensive Everglades Restoration Project (CERP), always circling around the truth and science that make up the rich tapestry of the River of Grass. Water, water everywhere will be a recurring topic and connective tissue in the series, as the quality and quantity of water in the Everglades are fundamental to its survival. Show topics include:
"Panther vs Python" is the story of the highly endangered Florida panther's heroic comeback set against the devastating explosion in the number of the invasive pythons that attack many of the native animals trying to survive in the wetlands habitat. Such stories will highlight the successes and failures facing the almost 1,400 plant and animal species native to the Glades set against an equal number of foreign or invasive plants and animals. – Why would an 8th generation Floridian, businessman and activist choose to wrestle alligators and risk his life walking and swimming in "the swamp?" In Alligator Ron Bergeron's case, we will reveal how deeply committed this one Gladesman is to the restoration and preservation of the magnificent natural habitat he has called home for 6 decades. As Commissioner of the Florida Fish and Wildlife Conservation Commission, Bergeron knows his path is defined by undeniable truths that focus on the future while drawing from past mistakes and successes.
The ForEverglades production team includes:
Cameron Kim Dawson, executive producer/writer. A 40-year veteran of the film and television industry based in Orlando, FL, he has also served as a Production Executive & Line Producer for Showtime Networks, Trans World International, and "Making the Band" with Trans Continental Companies in a joint venture with ABC and MTV. Kim produced "Teenage Mutant Ninja Turtles I-II-III" for New Line Cinema, and "Bobby Jones: Stroke of Genius" for Sony Pictures. Kim serves as the Producer and Managing Member for Possibility Pictures, LLC, and has operated SkyDog Productions as an independent production company in Orlando since 1988. – Jennifer Foster, writer/producer/director. As Owner and Executive Producer of Foster Productions, Inc. (FPI) Jennifer has written, produced and directed industrial and broadcast projects for many of the most prestigious corporations in the world. Over her 25-year career span, Jennifer has produced a wide range of media including commercial, documentary, learning development, marketing, animation, and broadcast media. She is also a frequent contributor to projects produced by a variety of advertising and marketing agencies around the country and has produced a variety of commercials for local and national broadcast audiences. – Mary Anne Metaxas, VP of Media Production at IDEAS. Mary Anne is the lead producer at IDEAS, a government certified small business Innovation Studio using the central premise that powerful stories create powerful experiences regardless of whether the product is a training website, TV show, creative design concept, immersive learning environment, exhibit, theme park, or corporate image piece. IDEAS' core competency falls in storytelling, experience design, branding, and media production. – Duncan Kennedy, writer/creative. Duncan has more than 20 years of experience designing and producing digital media, signature events, and destination experiences for clients ranging from Spaceport America, Siemens Corporation, Naval Warfare Development Command, Novant Health, and CDC, and was also the lead writer for 26 episodes of Adventure to Fitness. His background as a writer and stage performer has honed his knack for understanding audiences.
Source: http://www.stockhouse.com/news/press-releases
Source: Eye On Media Network, Inc.