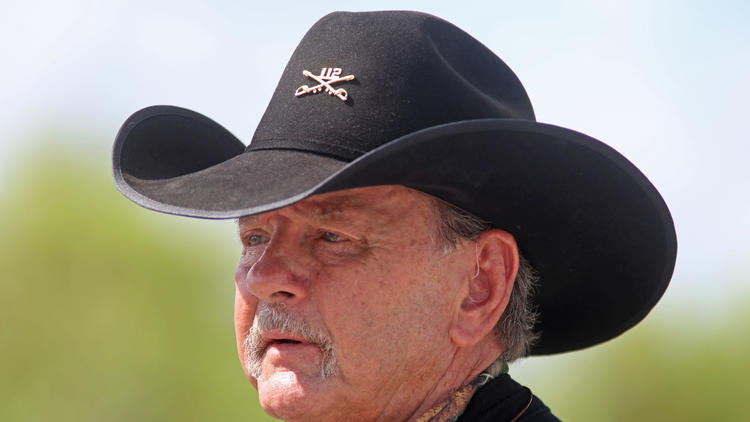 One of Broward's most colorful figures — developer, conservationist and sometimes alligator wrestler Ron Bergeron — said Thursday he won't be running for governor this year.
Bergeron had spent much of 2017 thinking about running, consulting with political professionals and talking to friends about the idea.
As the months went on, and the two parties' primary contests developed, the idea of a Bergeron candidacy looked less likely. On Thursday, with a month until the deadline for candidate qualifying, Bergeron told the South Florida Sun Sentinel that his name won't be on the ballot this year.
"It was the most difficult decision I've ever made, truthfully, to be honest with you. Very, very difficult. I have gotten calls and emails across this state, so positive," he said.
Bergeron said he'd be concentrating on his passion, restoration of the Everglades, and on charitable work, which recently won national recognition when he received a Horatio Alger Award. "Our family has been here for eight generations. I love this state. I love the people, and that's why I'm so passionate."
Bergeron said he'd be talking to various candidates but hasn't decided yet who he's supporting for the Republican nomination for governor. The two leading candidates are Congressman Ron DeSantis and Agriculture Commissioner Adam Putnam. The primary is Aug. 28.
Bergeron, 74, who was raised in Davie and whose family has been in Florida for eight generations, has never run for office. Now CEO of the Bergeron Family of Companies, he has a rags-to-riches story. He left home at age 18 with $235 in his pocket. He now runs a group of businesses — including highway construction, rock pits and quarries, agriculture, real estate development, waste development and disaster recovery services — with hundreds of employees.
He's known for an outsized personality that could have helped him attract public attention. He's nicknamed "Alligator Ron" because of his alligator wrestling background. His website capitalizes on the name: alligatorronbergeron.com. The hold music at Bergeron's company is "Alligator Man," written and performed by country music star Tanya Tucker.
Last year, he said he wouldn't package himself as anything different than a cowboy and Gladesman and that if he became governor "they're just going to have to put a hitchin' post at the governor's mansion" for his horse.
Bergeron is a former member of the Florida Fish and Wildlife Conservation Commission, where he was the point-person for one of the most important long-term issues facing the state: Everglades restoration. The Everglades are Bergeron's central passion.
He was appointed to the FWC in 2007 by then Republican Gov. Charlie Crist and reappointed by Scott, who declined to reappoint him late last year.
He's also been involved in philanthropic efforts, including holding many fundraisers for charitable organizations at his ranch in Weston.
In April, he became one of the year's 12 recipients of the Horatio Alger Award, given to people who grow up with little, overcome challenges, and become successful, epitomizing the stories popularized by Horatio Alger's novels in the 19th century. That recognition put him in the ranks of past South Florida recipients including the late billionaire H. Wayne Huizenga; the late Jim Moran, founder of JM Family Enterprises; and Mike Jackson, chairman and CEO of AutoNation, something Bergeron said was a "totally life-changing experience."
Bergeron said he, his life partner Ali Waldman and their children decided he could do more good by concentrating on charitable efforts than runing for office. "I really think that Horatio Alger was the turning point, the turning point of the Bergeron family being able to do even more for others across the nation," he said. "Instead of raising millions of dollars for the political race, I can raise millions of dollars to help others."